Archived News
10/02/2015
News Corpse (formerly Vae Solis) have just released their EP 'Breaking News', which has been a long time in the making, and is available here http://newscorpse.bandcamp.com/releases
---
---
---
25/10/2014
Limited Special Offer: professional budget mastered mixing from £150! (conditions apply)

Do you have demos or songs that need professional simple mixes to give your music power and dimension, and make people listen, worked on by a renowned producer with over 20 years in the industry?

Budget mix package offer a low cost option when you just don't need the full interactive and lengthy mix process. If you want to just send something in, make a few revision comments after hearing the first version, and get something that sounds great and presentable, this could be for you.

Prices from £150/song (2 or more songs; unsigned act; track count less than 24; No acoustic drum kit; 3 minutes or less; mastered mix provided electronically in a format of your choice, recommended CD quality 16 bit 44.1KHz wav). Other low prices available for single songs, longer songs etc, please enquire for a quote.

Personalised interactive full mixing/mastering services available too, please get in touch to discuss your requirements and for a quote.

contact dave@davechang.co.uk
---
---
---
26/05/2013
UK melodic/death/groove metal band Sa-da-kO release their debut album "Awakenings"
---
---
---
14/03/2013
Free Micropitshift plugin if you have an iLok -

https://www.soundtoys.com/sxsw2013/&rc=328-2362-633
---
---
---
10/09/2012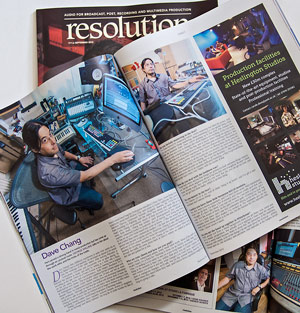 Delighted to have an interview featured in the September issue of the premier pro-audio magazine, 'Resolution'
---
---
---
02/06/2012
Flock Studio control room treatment upgrades installed: extra bass traps on the back and sides have further improved the low-mid response in the room for more accurate monitoring.
---
---
---
14/05/2012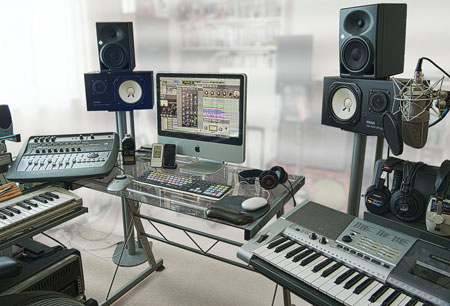 Dave's mix/master studio has been officially named at last. Introducing Flock Studio which allows Dave to provide an economic mix and master service without compromising professional and sonic quality. Pro Tools system with Neumann KH120A and Yamaha NS10 monitoring.
---
---
---
11/05/2012
Check out mp3 previews of the forthcoming EP from Phobos corp at http://www.phoboscorporation.com/. Epic symphonic metal mixed and mastered at Dave's Flock Mix/Mastering Suite.
---
---
---
17/03/2012
Get a free SoundToys audio warming plug in here:

https://www.soundtoys.com/sxsw2012/&rc=363-2140-703
---
---
---
17/03/2012
Finished mixing Phobos Corp's amazing symphonic metal EP
---
---
---
20/12/2011
A busy December, finishing the mastering for Bleak Angel, recording and mixing an exciting alt metal project from Liverpool and starting work on an epic symphonic metal mix.
---
---
---
28/11/2011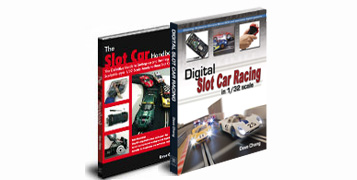 As well as producing records, Dave Chang also writes hobby books, and today his second title on slot cars (Scalextric etc) was published by Crowood Press. For more details see Dave's book website,

http://www.theslotcarhandbook.com
---
---
---
15/09/2011
Us Fighting Debut Gig and Album Launch for the recently completed 'The Hundred Star' recorded at Whitehouse Studios,
8pm on Thursday 15th Sept at

The Star Inn
2 Quarry Street
Guildford, United Kingdom
---
---
---
20/08/2011
Finished remixing and mastering Gorebound's EP 'It's Chopping Time', out soon!
---
---
---
03/03/2011
Reading rock band Attention Thieves released their new single 'Let It all Out' on iTunes. Recorded at Platform Studios the single is generating tremendous interest in the band.
---
---
---
10/01/2011
Portuguese symphonic gothic metal band Urban Tales released 'Stand Alone' on Compact Records, which is getting a lot of airplay with the video on MTV.
---
---
---
27/10/2010
Tracking drums for Distance To Fault's forthcoming album
---
---
---
10/09/2010
Congratulations to Dagoba who's album 'Poseidon' made the top 50 at #41 in its first week in the french Charts.

During the last 5 years only 2 others french metal bands (Trust and Gojira) managed this!
---
---
---
22/05/2010
Just finished mixing and mastering French symphonic metal band Dagoba's 4th studio album, 'Poseidon' set for an October release on XIII Bis records
---
---
---
19/01/2010
Upgraded my home protools rig and can now offer more low cost 'from home' mixing and mastering services. If you need professional releasable quality at rock bottom prices, please enquire
---
---
---
05/12/2009
Bleak Angel have a launch party at the Deja Vu Bar in Reading 5th December for their debut album 'Turn Right At The Moon'
---
---
---
06/08/2009
Due out on 1st September is theJUNK's new ska-punk EP 'Novus Ordo Seclorum' on Twelve Step Plan records
---
---
---
22/07/2009
Just back from Red House Studio in Italy working with FAS on their debut crossover mini album
---
---
---
02/03/2009
Alt-metal-rock group SixDaySober have self released their debut album 'Lemniscus'
---
---
---
15/01/2009
LOW LOW PRICES FOR INTERNATIONAL CLIENTS!

The exchange rates of the pound against the Euro and Dollar mean there has never been a better time to take advantage of Dave Chang's highly reputed and excellent services. Up to 30% off (depending on the exchange rate) prices compared to this time last year.

Get in touch now for a quote for your album production, mixing or mastering project!
---
---
---
30/10/2008
'The album Blackened Cross is sheer class... a feast of mighty riffs, spirit-lifting solos, huge grooves and wonderful, soulful vocals. Hats off to Mantra.' 5/5
CHRIS KEE, ZERO TOLERANCE MAGAZINE

Available from itunes, amazon and www.classixshop.com
---
---
---
27/10/2008
Distance To Fault's seering 'riff driven rock/metal' album "The Fate Of Momentum" has been released on Copro Records
---
---
---
15/10/2008
Helgrinds second album "Religious Persecution" is out now on Casket Records. From Dust Returned: "UK squadron Helgrind have unleashed a beast of thrashing proportions, which truly captures the spirit and energy of its forebears without any retro bullshit whatsoever. This is how thrash needs to persist in order to survive. True to the roots, but serious minded and worth paying attention to."
---
---
---
08/07/2008
Panic Cells latest album 'What Doesn't Kill Us' is released in the U.S.A. on July 8th 2008 through Renaissance Records. Also, Panic Cell release a special cd/dvd edition of their debut album 'Bitter Part of Me' on Ant Hill Records on 11th August 2008. The release includes new bonus tracks with the dvd having all music videos taken from the album along with unseen live footage.
---
---
---
04/07/2008
Congratulations to Distance To Fault for being voted one of the winners of the Samsung F400 Share music competition with the track 'Fate of Momentum'
---
---
---
09/01/2008
Glaswegian Blood Metallers Achren have recorded a new single prior to appearing in Radio 1 live sessions
---
---
---
23/07/2007
Panic Cell's second album 'What Doesn't Kill Us' has been released to critical aclaim - see reviews, eg 'Bitter, brooding and bloody brilliant! 'What Doesn't Kill Us' boasts enough depth to hold equal appeal to the Kerrang! and Classic Rock generations' - The Sun 4/5

---
---
---
16/07/2007
Sennah have released a new single 'No End', available now
---
---
---
09/07/2007
Helgrind have released a new EP 'Fallen Prophet' on Casket records to bridge the gap for their forthcoming album next year
---
---
---
23/06/2007
Ligature's new album of relentless high speed metal 'Attack Of The Megaleanasaurus' is out now
---
---
---
26/04/2007

Eighthnerve have released their new EP 'Traverse The Sky'
---
---
---
18/04/2007
You can now listen to some of Dave Chang's productions by clicking on 'Releases' and then clicking on the CD icon by the first entry (showreel)
---
---
---
28/01/2007
D.Monic have put their recently recorded new track up for download at http://www.dmonic.co.uk/home.html
---
---
---
02/12/2006
The Hollow Earth Theory scored a KKKK/KKKKK review from Kerrang! 'There's no greater proof of power than the ability to master subtlety within grim heaviness. ... Exciting times for UK metal.'
---
---
---
26/04/2006




If you want to add my banner to your website, please feel free to copy the code below:



---
---
---
22/04/2006
Sennah's track 'All I Needed' has been accepted to go on the new PSP game Juiced!
---
---
---
07/04/2006
Terrorizer describe Forever Never's debut as a 'glowingly produced album'
---
---
---
22/03/2006
Forever Never's debut album 'Aporia' has just been released - and already recieving amazing reviews: "Top metal producer Dave Chang is on the mix so you know that this is gonna sound professional, but it's the dizzying reach of Forever Never's songwriting...makes Aporia one of the best British debuts you're likely to hear this year...KKKK" - KERRANG!
---
---
---
13/03/2006
Philia Studios has upgraded its pro-tools rig to an accel HD3 system - latest V7 software, loads of new plug-ins, new computer, A/Ds and processing power, to stay at the cutting edge of sound quality.
---
---
---
05/02/2006
Sennah (formerly 'Minx') - female fronted metal/punk band have released their debut EP
---
---
---
16/12/2005
The Abbey Road session with Six.Point.Five is being broadcast on 'The Community Channel' In the program 'First Up: The Winner's Story'

Check it out on Sunday 18th December @ 8pm, also repeated on 21/12/05 @ 4pm
and 24/12/05 @ 4.30pm, and is often repeated.
Community Channel: SKY 585 • TELEWEST 233 • NTL 14 & 511 • FREEVIEW 87

Details of the session here



---
---
---
01/10/2005
RSJ's 'Reflections in Bm' has been released on Copro Records
---
---
---
22/08/2005
Red Stars Parade's debut album 'Disko' has been released on Dry Run Recordings. It is already recieving great reviews. Kerrang gave KKKK/5 whilst Terrorizer describe it as "...a highly engaging record ... these tunes are a coherent and well constructed lot, and aren't lacking in identity. ... RSP are moody, far from shallow, and affecting if you let them in. Which, rest assured, is not hard"
---
---
---
01/08/2005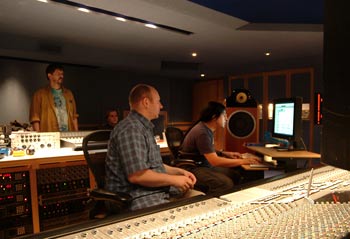 Just completed 2 great tracks for Six.Point.Five (Milton Keynes Ska-punk-funk-metal band) at Abbey Road. Tracked in the legendary Studio 2, mixed in the state of the art Studio 3. Check out the sesson notes here
---
---
---
27/07/2005
Test Switch Isolator's album 'Let's Dance' is out on Casket Records and recieving Radio 1 airplay. TSI recorded and at HD1 and mixed at Backstage studios. Their music combines hardcore, art rock, and a diverse range of influences from The Streets to Morrisey! Must be heard to be believed
---
---
---
15/06/2005
Breed Apart have finished recording a storming album - apart from vocals, due to the departure of their singer mid-session. If you are an amazing metal vocalist looking for a band then e-mail info@breed-apart.com
---
---
---
01/04/2005
Glueball's second album "The Good The Band and The Ugly' - recorded and produced at Philia Studios, is out on the 18th April on Naked Dog Records
---
---
---
17/02/2005
Orange Goblin's 1998 album Time Travelling Blues has made it into Kerrang's '100 best British rock albums ever!'
---
---
---
16/02/2005
Pain Control's crushing album "Subvert" is being rereleased with bonus tracks on Valhalla Records on 28th Feb
---
---
---
27/01/2005
the Temple have a great new video of the track'Baby Hate' available on their website http://thetemple.com.pt/dds.htm, or look out for it on TV
---
---
---
10/01/2005
Great new band Forever Never have just completed recording 3 tracks; heavy riffs with odd time signatures but accessible grooves, a mix of strong melodic and harsh vocals, a very exciting band for 2005
---
---
---
30/09/2004
Ligature have started work on 5 new blistering tracks for their forthcoming album
---
---
---
18/08/2004
Earthtone9's EP 'hi-point' has been remixed and rereleased on Copro Records. Kerrang says: "A true gem" KKKK/5
---
---
---
05/05/2004
'Diesel Dog Sound' by The Temple is out now. "...this is one of the most intense, intelligent records you'll hear all year. Their passionate delivery is compelling, but what makes this so striking is the way they add spice to the tried and tested heavy rock formula, peppering pounding drums, frenzied guitars and chunky riffs with accordians and latin rythms. It's a bizzare combination, but it works to magnificent effect" KKKK/5
---
---
---
01/05/2004
Marshan have released 'Songs From Southern and Bassline' on Funbag records. Kerrang give KKKK/5 in their review
---
---
---
11/03/2004
My contact page has been faulty, but its fixed now. Also, if you wish to contact me, you can e-mail dave@davechang.co.uk
---
---
---
05/03/2004
New Forum and Guestbook now online! Please sign the guestbook, feel free to advertise your gigs, and ask recording questions! (just click on the 'forum')

Also managed to catch up on the reviews page, its a lot more up to date now!
---
---
---
23/02/2004
Isor's killer new metalcore album 'Postmortem Peepshow' and Panic Cell's powerful 'Bitter Part Of Me' released today on Casket Music.
---
---
---
19/01/2004
Gorerotted's 'Only Tools and Corpses' on metal Blade has been recieving excellent reviews:
9/10 and 'album of the month' - www.bloodchamber.de
9.5 / 10 and 'special recomendation of the Month' - http://www.metalius.de/
11/10 - Headache Magazine Holland (never before in their 3 year history has
a band got 11/10)
98/100 - Aardshock - Holland (highest score in this issue)
8.5/10 - Rock Hard - Germany
8/10 - www.metal-observer.com
91/100 - http://www.roarezine.com
10/10 + 9/10 - www.ancientspirit.de
8/10 - http://metal.de
8/10 - http://www.bleeding.de
8/10 - Terrorizer Magazine
---
---
---
01/08/2003
Sorry about lack of updates - various internet problems, very busy at work and major website overhaul in process.

Briefly - great reviews for releases from Landmine Spring's second album 'Are we The Culprits' - Loudspeaker, Dagobah's album on Enternet/EMI (available now in france and some parts of europe, not available in UK yet), Browbeat 'Audioviolence' (Casket) and Lightyear's 'Chris Gentleman's Hairdresser and Railway Bookshop' on Household Name.

New album from Portuguese band Temple has been completed, to be released soon, ep from Barefaced, new tracks for Soviet (formerly Occupational Hazard) forthcoming album, and currently working on the debut album for mathish-core inovators ISOR.

Hope to include more details on these items soon
---
---
---
01/04/2003
Johnny Truant released their album 'The Repercussions Of A Badly Planned Suicide' at the begining of the year to fantastic reviews:

'...This is fervently kaleidoscopic noisecore, and it's f**king stunning. On 'Consider Us Dead', Johnny Truant roar from the starting blocks like an enraged cheetah, before abruptly curtailing the tangled web of riffs and rhythmic tics and descending into a sonic swamp of blackest ambience...' Kerrang KKKK/5

'...Johnny Truant are ready to kick their peers into touch with their self-styled display of evenly-distributed guitar phrases that litter defiant epics, neatly ripping your head off (and making no apologies afterwards)...is a sterling first-time effort that will see them facing the consequences for a long while yet.' Rock Sound 9/10
---
---
---
01/01/2003
Palehorse's new album 'Gee, Aint That Swell' on Dry Run Recordings released to great reviews: "Now you can feel the force of the horse in the comfort of your own home. You know you're onto a winner when the low end rumble is enough to shake your house to its very foundations" Rock Sound 8/10.

"Combining elements of doom. sludge and bug-eyed noisecore to create a devestating. foundation shaking whole, Palehorse have stumbled across something defiantly original and definitely thrilling. More than capable of dropping into passages of delicate, Mogwai-style subtlety (as on the lilting acoustic interlude 'Mustnt Grumble), the band are certainly no, ahem, one trick pony. ...the voice in your head will tell you that this is something special. ... Palehorse are so monstrous, so relentless, so joyously f**king violent that they demand not just your attention but your devotion as well...." Kerrang KKKKK/5

"Most magnificently maverick band in the UK" Terrorizer 8/10

Mendeed launch their new ep with a lavish launch party in Glasgow

Final Conclusion release their new demo to good reviews

Browbeat complete mastering of their forthcoming album, due to be released on Casket in April
---
---
---
01/12/2002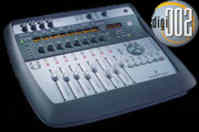 Have just invested in my own pro-tools rig comprising Digi-002, a G4 Powerbook and Glyph HD. This will allow me to do editing away from a studio, and is also portable allowing overdubs to be recorded elsewhere too.
---
---
---
01/11/2002
Area 54's forthcoming new album now features guest vocals from Thomas Lindberg. who provides stunning lead vocals on one of the new tracks!

The new album showcases Area 54's song writing and performance talents and range, never before heard recorded. It has been a long time in the making, because the band want to give their fans a great and colourful listening experience

---
---
---
01/10/2002
4ft Fingers have released their second album on Golf Records: "Superior melodic punk - and british to boot.... establishing the quintet somewhere near the front of this particular genres field.... 4 ft Fingers stand out thanks to the quality of their tunes and an uncompromising attitude that has more in common with hardcore... a very good album indeed" KKKK/5 kerrang

Gorerotted have rereleased 'Mutilated In Minutes' on Relapse Records, and receiving good reviews again in kerrang and metal hammer
---
---
---
01/07/2002
"Brutal. That's the best word to describe the debut album from this uncompromising quartet... the band's intensity doesn't let up, as grinding downtuned guitars and serrated riffing play British bulldog with crushing basslines and fierce drums... " Metal Hammer.

"The first thing that strikes you about Mindjuice's debut is just how damn heavy their sound is. Like a ten tonne hammer the quartet's amalgam of the frantic hardcore of say, Prong circa 'Primitive Origins', mixed up with the crunch of fellow label mates Landmine Spring, is shockingly brutal. The crisp production (courtesy of Dave Chang) pushes enough groove into the equation to keep the moshers happy and no doubt the pits could be particularly awesome in a live setting..." Rock Sound

Mindjuice 'Practice Dying Every Day' Loudspeaker Records

"Another potent birth from the womb of Dave Chang in the form of UK mettallers Pain Control. And... their debut album 'Subvert' is a refreshingblast of balls-out metal... (with guest appearance from former COF keyboard player Les Smith)... The playing is tight, the production is good..." Rock Sound. Pain Control, 'Subvert', Demolition Records
---
---
---
01/06/2002
Pain Control have released their new album 'Subvert' on Demolition Records in Europe, UK release to follow shortly
---
---
---
01/05/2002
"British nu-metal (or whatever you want to call it), has always had that nasty, raw edge which gives the angst and aggression a more genuine feel to it. JOR are a perfect example of how British bands do the aggressive new metal thing with their gritty, harsh riffs and vocals that sound like the result of sandpaper being dragged over testicles.... " 4/5 Rock Sound. JOR, 'Blunt', Loudspeaker Records

"...JOR play hard hitting music with relentless rage. Riffs, beats, blasts and roaring vocals, all mixed up with a spot of old school brutality, 'Blunt' is the perfect antidote to indie rock..." Metal Hammer
---
---
---
01/03/2002
Jor release 'Blunt' on Loudspeaker records: "A strikingly confident quintet.. they combine Helmet's staccato riffage with Snapcase's stripped down no-nonsense onslaught and a rawness reminiscent of early Machine Head, for a no-frills head on attack.... exactly what a hardcore record in 2002 should be: vicious, to the point and straight for the throat. With the ever-able Dave Chang at the production helm, Jor have provided yet another wake up call to the wealth of British talent brewing throughout the underground. Brutality to put a smile on your face" Kerrang KKKK/5

Spine get some more good press for their new album: "What they've come up with is a confident marriage of Earth Crisis'punishing metalcore, and a melodic vigour that harks back to the glory days of agnostic front... All the while keeping their proposition suitably apocolyptic in tone, 'Restoration' is unafraid to embrace solutions which are complex as well as full-on. Temperamental, pissed-off hardcore to keep you on your toes. Which you need, oh yes" Kerrang KKK/5
---
---
---
01/02/2002
"Spine certainly know how far to turn the volume knob up. 'Restoration' doesn't flow from your speakers, it's more of a full on sonic boom. Now, it's the easiest thing in the world to be loud, but with a sense of melody is another kettle of halibut altogether... you can feel the sweat and angst in the songs, and the fury can, at some points, leave you breathless...It's a joy to hear a british band sounding this good" Rock Sound 4/5. Out now on Loudspeaker Records

I've been invited to guest on Total Rock radio (www.totalrock.com / sky channel 885), on the 'Genre Schizo' show with Andy King at 9pm on Sunday 24th Feb. There was live interaction/questions via the Total Rock chat room and e-mail. Thanks to all those who listened & questioned etc. I might post a transcript at some point

Just heard that Gutworm have been signed on the strength of their demo/ep (9/10, Metal Hammer) to CBH/Cultural Minority in association with SPV/Steamhammer

Babylon Magazine has published an interview with me on their internet rock magazine.

Loudspeaker have released a sampler compilation 'Speech Lessons For The Dumb' which includes tracks from Jor, Spine and Landmine Spring
---
---
---
01/01/2002
Matter's new album 'Blackleg' continues to bathe in critical acclaim; "The clue is in the titles: 'Stabbed'; 'Arsonist'; 'Spastic'; 'Bad Loser'. If they don't tell you what a miserable, malicious migraine of a band Matter are, then nothing will. 'Blackleg' is matter's first album, and it hurts...it's jarring, uncomfortable, anti-social, pissed off and pissed up. Everything that the best music should be, in other words" Kerrang, KKKK/5

The Last Drop (formerly Shallow) have releases their new album 'Where Were You Living A Year From Now' on Rise Above Records.

"On last years debut [not done by Dave Chang!] the quartet lacked a decent producer ... and tended to let the songs ramble just that little bit too much. This time around however, both complaints are rectified. Dave Chang has sat in the production chair, while songs like 'Talons Of Weng Cheng', 'Sheer Dementia' and 'Cheese On Toast' forcibly display the band's distinctive amalgamation of stoner riffs and hardcore blasts..." Rock Sound

"BY putting an alternative rock slant on their fuzzed out grooves, Last Drop sufficiently stand out from the bong fried pack. In fact they sound like the bratty problem child of a marriage between Kyuss and Helmet - with Bleech era Nirvana as a godfather...Excellent stuff, check this out ASAP" Kerrang KKKK/5

Undergroove records have re-released Charger's 'Fuzzbastard' ep, remastered and with additional live tracks and other stuff.
---
---
---
01/12/2001
Matter's 'Blackleg' (Undergroove Records) receives accolade: "...the band plunge into a sound so utterly horrible that it'll make you sh*t blood. ...the sound Matter dole out can be best compared to the sort of chaos you'd expect if those Satanic rogues Deicide joined ranks with British heavyweights Napalm Death while being egged on by Medulla Nocte. ... scatty and chaotic yet devestatingly brutal at the the same time. An album so ugly it should come with a paper bag for you to cover it up with!" 41/2 /5

CapDown receive another rave review for 'Pound For The Sound': "...Tim's awesome drumming is a bedrock of driving beats and subtle accents, providing the foundation for Boob's smooth and immaculate bass. Keith's guitar is both powerful and melodic, filling either role with equal eagerness, and working brilliantly with Jake's frenetic, confident and versatile vocals. His saxophone is bloody good too, and the whole lot is so well produced (without sounding 'well produced', if you get what I mean) that they leap the hurdle of recreating their fearsome live sound in the studio perfectly (where many other bands have fallen)...This opens up a whole new perspective on what it's possible to achieve on a small independent label, with just a modest budget, and a shitload of talent." 8/10 Metal Hammer
---
---
---
01/11/2001

To clear up some confusion over the recent Terrorizer covermount error: a track appeared on the cover-mount by the band 'Helgrind' with production credits erroneously given to me. The track on the cover-mount was a live track which I have never worked on, and apparently doesn't sound very well produced. I have worked with the band when they were called 'Cerberus', and they are still using these recordings as Helgrind. I believe that these tracks are available on the first Helgrind release, alongside the live tracks.

Allegedly, one of the tracks that I did produce will appear on the forthcoming covermount of Terrorizer!
---
---
---
01/10/2001
Shallow have changed their name to "The Last Drop". Their new album 'Where Will You Be One Year From Now' is due out January 2002

If you like White Zombie & Powerman 5000, then check out UK's answer Karmic Jera's new album on Dream Catcher Records, "Zombies Blood And Go-Go Girls"

Capdown's 'Pound For The Sound' entered the CIN Independent Album chart at number 43.
---
---
---
01/09/2001
Capdown released 'Pound For The Sound' on Household Name. "..this time round they're more mature and a little slicker around the edges. They're still as hard, fast and political as you'd expect, and they remain experts in the art of mixing up a wide range of genres effortlessly, but now [they] have a more varied and evenly paced sound. One blast of shouty intensity after another and totally unique. Damn near perfect." Rae Alexander, Kerrang, KKKK/
---
---
---
01/07/2001
Studio page updated with details of Philia Studios upgrade and of New Rising Studios near Colchester

---
---
---
01/06/2001
Hangnail 'Clouds In The Head' received a great review in Metal Hammer: "their second album is classy, classic, inspired and enormous - a soundscape built not on cliches of the stoner fuss, but solid values - from frenetic riffing to riffing melodies and cool hand groove.." Malcolm Dome 8/10

Landmine Spring have been getting more good coverage, "This band ooze charisma with a huge 'fuck you!' attitude, and, coupled with their flawless delivery, makes 'Elephantine' a fairly exhilarating debut." Daniel Lane, Metal Hammer, 8/10. "The measured regime of 'Tarred And Feathered' showcases perfectly the delicate mix of intensity and melody and thunderous grooves that the band do so well, and that should see them plugging that yawning chasm in the metal market between Raging Speedhorn and Earthtone9" Ian Glasper, Terrorizer, 8/10


---
---
---
01/05/2001
Rock Sound (June 2001) has run a feature 'The Music Makers' about record producers, profiling myself, Ross Robinson, Andy Sneap, Dave Sardy and Chris Goss! Check it out!

Landmine Spring's album "Elephantine" is out on Loudspeaker Records: Rock Sound 4/5 "...as colossal and as clomping as you'd expect it to be with such a title, and sounds like helmet collectively b*tt-f*cking Stampin'Ground. ... makes a refreshing chang in todays 'same-old, same-old' metal scene ..." - Dareen Sadler.

Street Team 2000 webzine have published an interview with me. Check out their site (see links page, near the bottom)

Decimate have released mini-CD "In The Name Of God" on Blackfish Records. "...contains four examples of their monstrously stompy metalcore.." KKKK/5 Kerrang.


---
---
---
01/04/2001
Hangnail's 'Clouds In The Head' is out now on Rise Above records. "A large dose of Led Zeppelin's thunderous rythm section, a smattering of Sabbath's black velvet gloom and a nod to every band who's ever done the same. 'Third Time Around' has the same thunderous depth of Soundgarden .... proof that a new generation are picking up the gauntlet laid down some 30 years ago" - Ben Myers, Kerrang; "Hangnail's second release is concise, focused and probably the first real rock album of this year...Hangnail have produced an album that'll leave you with grooviness pouring out of every orifice. It's fab & funky baby - get a hold of it now!" Darren Sadler, Rock Sound, 4/5

Philia Studios has had a complete £25-£30K refit: Pro-Tools Mix+24, the first Control:24 Focusrite desk in the country, new chill out room, new patchbay, new curtains!

Landmine Spring have been signed to Loudspeaker Records (a new division of Plastic Head), and have their new album 'Elephantine' out at the begining of May


---
---
---
01/01/2001
Linea 77's 'Ketchup Suicide' is out in UK this month. and is getting great reviews: Metal Hammer: "An absolute triumph and the first essential album of 2001.Do not miss." Neil Kulkarni 9/10. Rock Sound: "From the very outset ... 'Ketchup Suicide' threatens to blow your head clean off your shoulders. Rectum-rattling basslines and chimera chords start and finish the procedings with truculent force throughout." - Ruth Gazala 4/5

---
---
---
01/12/2000
'Misfortune Comes By Means Of The Mouth' by Underule is out on Blackfish Records. '...quite possibly the heaviest hardcore album of all time ... Relentlessly savage, endlessly inventive and 100% horrible' - Dom Lawson Kerrang KKKK/5.

Sloth 'The Voice Of God' is out on Eccentric Man Records, 8/10 Metal Hammer, 7.5/10 Terrorizer


---
---
---
01/11/2000
Miocene's mini album "Refining The Theory" is out on Infernal Records: "Miocene are proving that you can indeed play with heaviness and still present something that has substance ... this is future metal" - James Holton, Metal Hammer 8/10. Kerrang KKKK/5. "Brooding, heavy,epic ... Miocene are a band with serious artistic integrity at work" Lewis Fraser, Rock Sound 4/5

Linea 77's 2nd album "Ketchup Suicide" has been released in Italy on Earache Records. Due out in the UK in January


---
---
---
01/11/2000
Miocene's mini album "Refining The Theory" is out on Infernal Records: "Miocene are proving that you can indeed play with heaviness and still present something that has substance ... this is future metal" - James Holton, Metal Hammer 8/10. Kerrang KKKK/5. "Brooding, heavy,epic ... Miocene are a band with serious artistic integrity at work" Lewis Fraser, Rock Sound 4/5

Linea 77's 2nd album "Ketchup Suicide" has been released in Italy on Earache Records. Due out in the UK in January


---
---
---
01/11/2000
Miocene's mini album "Refining The Theory" is out on Infernal Records: "Miocene are proving that you can indeed play with heaviness and still present something that has substance ... this is future metal" - James Holton, Metal Hammer 8/10. Kerrang KKKK/5. "Brooding, heavy,epic ... Miocene are a band with serious artistic integrity at work" Lewis Fraser, Rock Sound 4/5

Linea 77's 2nd album "Ketchup Suicide" has been released in Italy on Earache Records. Due out in the UK in January


---
---
---
01/10/2000
Schindler have released "Transverse Mercator" on Golf Records. "Epic post-grunge rock topped with a classy vocal performance" - Kerrang. "..definitely something to applaud" - Metal Hammer

Evanesce (formerly 'Withdrawn') have released their album on Retribute Records

Century Media have announced that they are releasing Stampin' Ground's 'Carved from Empty Words' in the US in the new year

---
---
---
01/09/2000
Dave's Website is now on-line!

---
---
---
01/08/2000
Knuckledust "Time Won't Heal This" out on Blackfish

---
---
---
01/07/2000
Stampin' Ground "Carved From Empty Words" released on Century Media to unbeleivable press and reception (Kerrang: KKKKK/5, Metal Hammer: 10/10)

---
---
---
01/03/2000
Medulla Nocte "Dying from the inside" released on Copro Records to great critical acclaim (Kerrang: KKKKK/5, Metal Hammer: 9/10)

---
---
---