Recording Studios
Whitehouse Studios
Reading, Berkshire, UK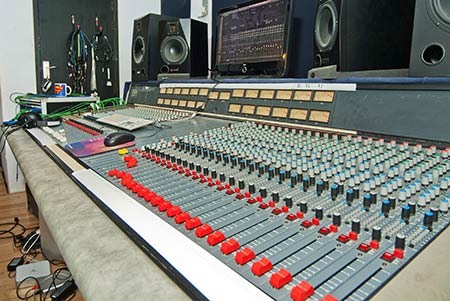 Pro-Tools HD studio with a DDA analogue console, a great selection of first rate pre-amps and a fantastic sounding live room
DDA DMR12 56 channel analogue console; ProTools HD with Apogee Rosetta 800 converters Monitoring: Adams P22, Adams P11 and NS10M Mic pres: Chandler EMI TG2, API 3124+, Shadow Hills Gama, A Design P1 Universal audio 1176 D (black face), Aphex type C exciter, lots of mics. Backline and drums available.
---
---
---
Red House Recording
Senigallia, Italy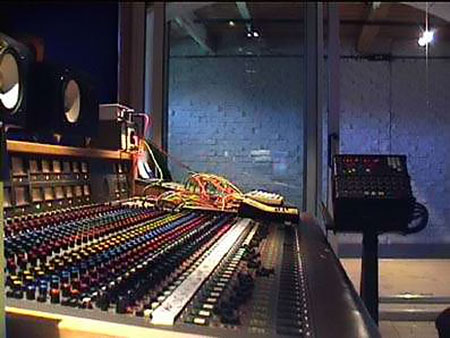 An impressive residential studio rich with analogue equipment and 3 great live rooms situated in a beautiful region of Italy
MIXER: MCI JH-636 36/24 In-line con automazione optifile REGISTRATORI: 3 x MCI JH-24 24trks 2" (DOLBY XPSR 24ch) AMPEX MM1200 16trks 2" AMPEX AG440B 2trks 1/4" STUDER A810 2trks 1/4" PRO-TOOLS 24 MIX PLUS su G4 MAC, DLT Back up 3 INTERFACCE AD-DA 888/24 Digidesign (24chI/O) PROCESSORI DINAMICI & EQ: SUMMIT TLA 100A mono valve compressor SUMMIT MPC-100A valve pre-amp compressor/limiter SUMMIT DCL-200 valve compressor/limiter 2 x telefunken V72 (original sixties tube preamps) Bellari RP 282 stereo valve compressor/limiter Urei 1178 stereo compressor/limiter Focusrite ISA 428 4ch pre-mic Focusrite ISA 430 Comp/lim/para.EQ/Shelving EQ Focusrite RED 3 stereo comp/limiter Drawmer M-500 stereo comp/lim/gate/exp 2x DBX-160XT comp/lim DBX-166 stereo comp/lim/gate Valley Audio Dynamite 3 stereo comp/limit/expander DR Stereo limiter 2x ERI compressor/limiter Valley People GATEX gate/exp 3x DR GATE 9x Valley People Kepex II- gates 2x Valley People Gain Brain 2x ERI expander/noise reducer SPL QURE stereo valve parametric EQ TC-Electronic 2240 stereo parametric EQ 2x Valley People MAXI-Q parametric EQ 2x DR parametric EQ ARSONIC stereo parametric EQ SPL transient designer 4 channels
---
---
---
Platform Studio
Berkshire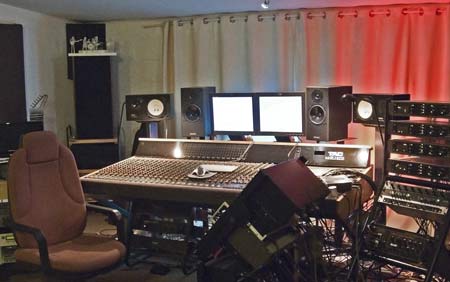 Studio between Reading, Wokingham and Maidenhead with great sounding live room, spatious control room and a nice selection of pre-amps. Currently available at an introductory discount rate.
TAC Matchless analogue console; Genex AD/DA converters for Cubase 5 HD system. PMC and Yamaha monitors. Good selection of analogue outboard and mics.
---
---
---
Philia Studios
Henley-On-Thames, Oxfordshire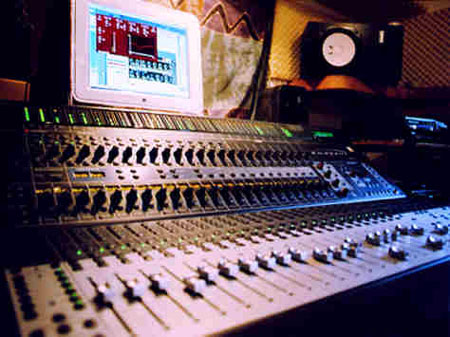 Focusrite Control:24 console (fully automated moving faders, focusrite pre-amps + monitor section), ProTools HD3, 2 x 17 inch flat screen monitors, Loads of plug ins including Focusrite plug-ins, Sound Replacer, Autotune...
Outboard includes Amek EQ, Tubetech opto/valve compressor, Focusrite voice & tone channels, Lexicon PCM81 multi fx, Alesis D4, TC Finalizer96, Marshall JMP1. Genelec 1031a and Yamaha NS10 monitors. Marshall & Rivera cabs available.

New chill out room with TV fridge, microwave, kettle, games console etc.
Built by Mike Prior of Gomorrah, and closely linked with Copro records and JMG agency, clients include Earthtone9, CapDown, Stampin' Ground, Medulla Nocte, Desecration, Miocene, Schindler and many more. Situated in a lovely town on the thames, blah blah blah.
---
---
---
Monkey Puzzle House
Suffolk, UK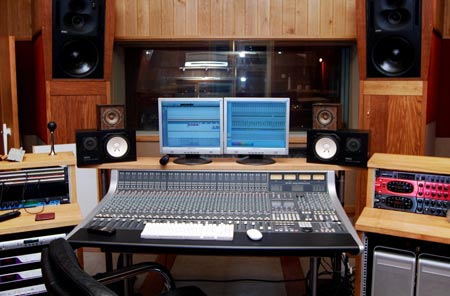 Purpose built fully residential studio with great live room, SSL AWS 900+ console, Pro Tools HD, Genelec Yamaha & Auratone monitoring.
---
---
---
Keynote Studios
Reading, UK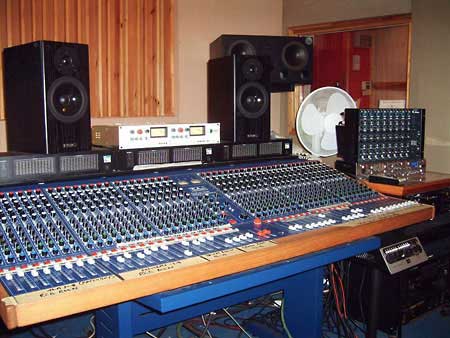 48 Channel TL Audio Tube M4 Console, nice valve and analogue outboard with 3 linked live rooms and 2 booths. Feature PMC and Dynaudio M2 monitoring.
Easy access from the M4 motorway
---
---
---
Internext
South Yorkshire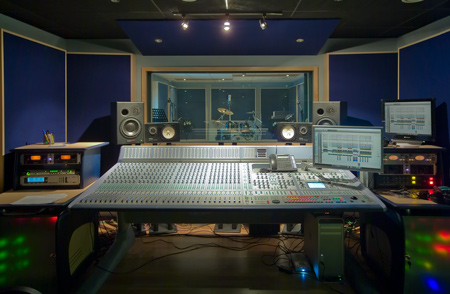 Munroe designed live and control room, HD3 accel driven Icon console, with choice Neve, UA and Avalon analogue outboard
Backline and drums available upon request
---
---
---
HD1
Huddersfield

Amek Rembrandt console, Pro Tools HD2 rig, good mic selection, great sounding control room and live room
---
---
---
Flock Mix/Master Suite
Berkshire, UK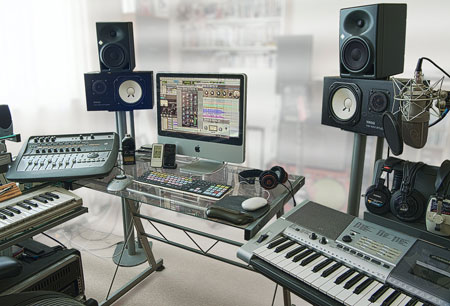 Dave Chang's own mix/master suite, Pro Tools system with a very large range of plug-ins, great monitoring in a good sized and shaped and controlled room.
Pro Tools; Neumann KH120A and Yamaha NS10 monitors; Grado RS-1, Sony MDR-7506, AKG K240DF and Beyer DT100 headphones; wide range of plug-ins including Waves, SoundToys, Antares, Celemony, IK Multimedia, Nomad, TL Audio, Blue Cat and more. Mics: Neumann M149, Neumann KM184, Sennheisser MD421, AKG D112, Shure 58 & 57. Various instruments and amps.
---
---
---
Backstage Studios
Derbyshire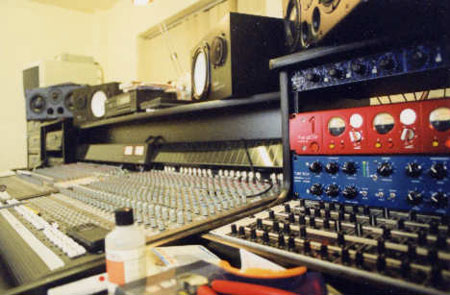 Pro Tools HD3 accel (2 systems) Outboard includes Alan Smart (SSL) compressor, Tubetech opto/valve compressor, TC M2000, Cranesong & API pres, SSL G EQ, Amek EQ, Klark Technics Graphic, Focusrite Red quad mic preamp, DBX 160, TC Finalizer, SPL Transient Designer, Alesis D4, DBX Sub Bass Synthesizer. Bryston amp, Yamaha NS10, Genelec 1031a and Dynaudio M1 monitors. Mesa Boogie, Marshall and Peavy guitar heads available, & many marshall cabs!


NEW mix room has just been opened
Built by Andy Sneap (formerly of Sabbat, and now Grammy winning metal producer), in a quiet midlands village NB - Andy is mainly filling the studio time with his own projects
---
---
---
Abbey Road Studios
London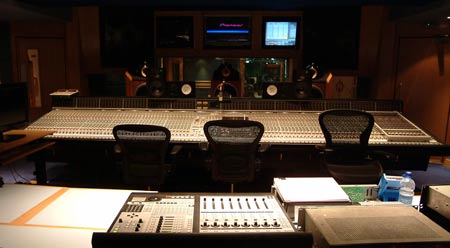 Ideal for clients with no budget restraints. Largest vintage mic collection in the world, biggest SSL J series console, best sounding live room, etc etc.

Check out the session notes here
The Beatles, Pink Floyd, Radiohead, Six.Point.Five...
---
---
---